---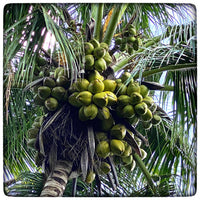 Coconuts are well known throughout the world for their sweet flesh and refreshing water. Coconuts are thought to have originated in Asia and are one of the most important crops of the tropics. Coconut flesh is high in fat and can be dried or eaten fresh. 
Price listed is per uncut coconut. Each coconut weighs ~ 4-8 lbs
Available for local pickup only. For out of state purchases contact us through Facebook.